Worldwide Exposure
The Gauteng Tournament receives wide exposure across the continent and beyond. It includes a profound cultural programme run in conjunction with Gauteng Tourism Authority, where players and coaches from dozens of countries across the globe have the privileged experience of seeing lions in their natural habitat and playing with cubs in protected enclosures.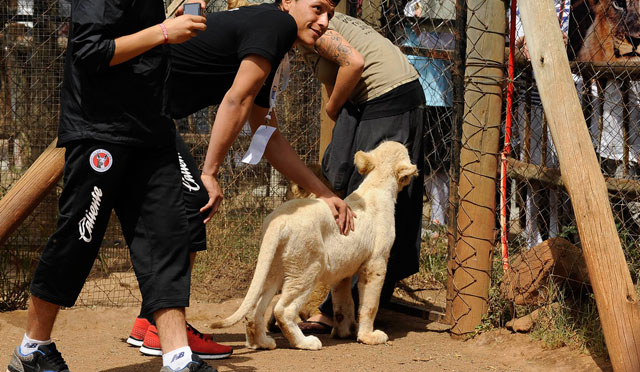 Accommodation & Activities
Teams are housed in a beautiful, spacious setting and provided with an official blue-light escort wherever they travel. The week's memorable activities include a celebratory Gala Dinner with music, dancing and festivities as well as a night of traditional drumming under an African sky.