Coaching Clinic
Facilitated by renowned professional coaches, the Future Champions Coaching Clinic exposes aspiring coaches to cutting edge expertise and skills training. Sessions cover a wide range of key topics – from nutrition and training to the psychological development of young players.
Participants are motivated and guided by mentors such as Geoff Thompson MBE, founder of the Youth Charter for Sport. The Coaching Clinic provides a spark of inspiration for future coaches, equipping them with the knowledge and tools to work in the sphere of youth football and impart their newfound skills to others, widening the impact of the programme.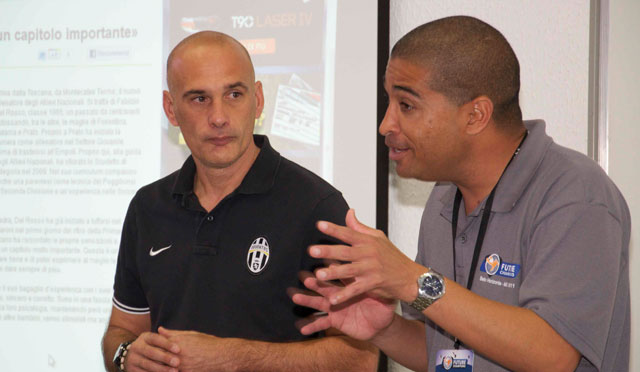 Ambassadors
Each year, aspiring coaches from the programme are selected as Future Coaches Ambassadors, accompanying the young Future Players finalists on their overseas experience. Upon returning home, they become ambassadors for the programme and are imbued with the responsibility of elevating their work in youth development. Many of the selected ambassadors have gone on to lead successful careers in youth coaching and development.