Johannesburg, Wednesday, 20th March 2019 – Johannesburg, Wednesday, 20th March 2019 – The 11th edition of the prestigious Future Champions Gauteng International Tournament will be staged at the Nike Football Training Centre in Pimville, Soweto from 25th to 30th March, a continued celebration of excellence in the Under-17 age group as teams from all over the world vie for the coveted trophy.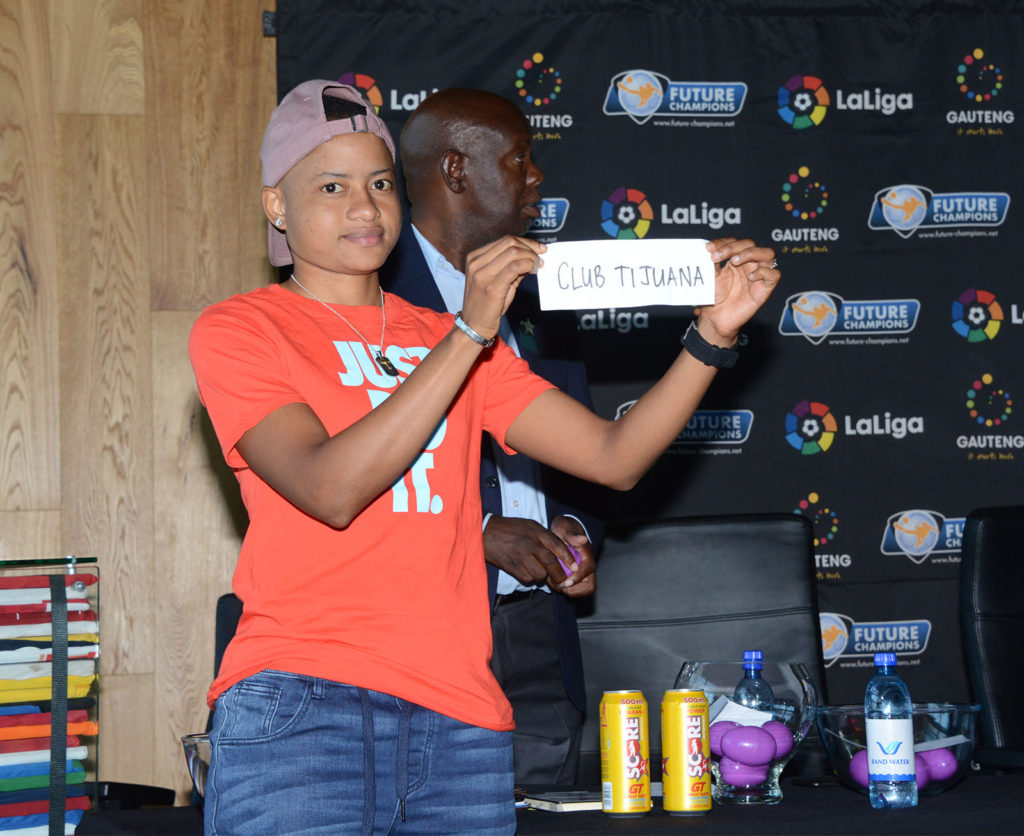 Organised by Global Sports International, in partnership with the Gauteng Provincial Government, the tournament will feature four local sides and eight teams from four different continents around the world.
The three Gauteng clubs, who earned their place in the tournament after qualifying from the Future Champions Gauteng Cup, are Bidvest Wits, Orlando Pirates FC and Kaizer Chiefs, who all return for a second successive year.
They will be joined by a SAFA Gauteng invitational side made up of other players who excelled at the Gauteng Cup.
The quartet are joined by an exceptional international field that featured defending champions Club Brugge (Belgium), RCD Espanyol de Barcelona (Spain), Reggio Audace (Italy), Spartak FC (Russia), Club Tijuana (Mexico) and a side from the All India Football Federation.
The final two overseas entrants are Beijing Sinobo Guoan FC (China) and a Nigeria Professional Football League (NPFL) All-Stars side.
The teams will be drawn into four groups each containing three sides and will play each other in a round-robin format, with the top teams in each pool advancing to the semi-finals.
The remaining eight sides will play-off to determine positions five to 12.
For the second year running, the Future Champions Gauteng will also feature a girls' competition and the finalists, SAFA Johannesburg and Dr BW Vilakazi Secondary School, will play at the International Tournament later this month.
"We are delighted to once again welcome all of our international teams to the Gauteng Province and we know they will enjoy our warm hospitality. This is a chance for these young players to not only develop as footballers, but also learn more about what makes our province and South Africa as a whole such a special part of the world. We hope they take this experience back to their various countries and return one day, either as professional sportspersons or as visitors to our wonderful country. We also hope our teams and youngsters here at home will learn a lot from their counterparts way of doing things." says Ms Philasande Muvevi, Director- Competitive Sport in the Gauteng Department of Sport, Arts, Culture and Recreation.
The Gauteng Department of Education's Acting Chief Education Specialist: School Sport and Extra Curricular Coordination, Mr Marius Venter believes the Future Champions Gauteng International Tournament provides the right kind of platform for youngsters on and off the pitch.
"Football is obviously the focus of the Future Champions Gauteng campaign, but beyond that, the various education programmes that have been run alongside the competition has given our young stars vital life-skills training that should prove invaluable to them in the future. We applaud the continued success of the campaign and look forward to helping many more youngsters in the future," said Mr Venter.
Tournament Director, Mr Ray Whelan of Global Sports International, added: "I must give credit to the Gauteng Province and all of our partners for helping us to reach this, our 11th edition of the Future Champions Gauteng International Tournament. It is amazing to see how this event has grown since 2009 and we are delighted to have a competition for young women footballers for the second year running. We have had many successes down the years and look forward to seeing the young talent on display again."
"The Gauteng Province has wide variety of tourism offering for visitors, not least from our soccer clubs, who are known around the world. We pride ourselves on being a premier sports tourism destination across all different codes and hope that our visitors for the 20198 Future Champions Gauteng International Tournament take in the vibrant sights and sounds of our wonderful province," said Nonnie Kubeka from the Gauteng Tourism Authority.
President of SAFA Gauteng, Mr William Mooka, says the importance of the Future Champions Gauteng International Tournament cannot be underestimated.
"We have always encouraged our teams to broaden their football education and for any young player it is important to expose them to contrasting styles and ways of playing the game. For all teams that compete at the Future Champions Gauteng International Tournament, this will be the case. We are excited to once again see the women's section of the tournament and hope that within this year's group, there are some future Banyana Banyana stars." said Mr Mooka.
"It is definitely a privilege for LaLiga to support the Future Players project for the fourth year. We believe that this amazing experience will support their football knowledge and also increase their chances to turn into professional." said LaLiga's Africa Director, Antonio Barradas.
"Further, we are extremely happy to see how this has become such a relevant step-stone in previous players' careers, both boys and girls. Like in 2018, we are also brining LaLiga Santander development side RCD Espanyol to South Africa for a second year in a row, over-and-above reaching the knockout stages, we hope the young Periquitos will also share some Spanish skills and knowledge with the local community" concluded Mr Barradas.

This year's Future Champions Gauteng International Tournament will also be supported by Clinix Health, Rand Water, Lovelife, Sedgars Sport and Score Energy Drink.
Entrance to the matches is FREE!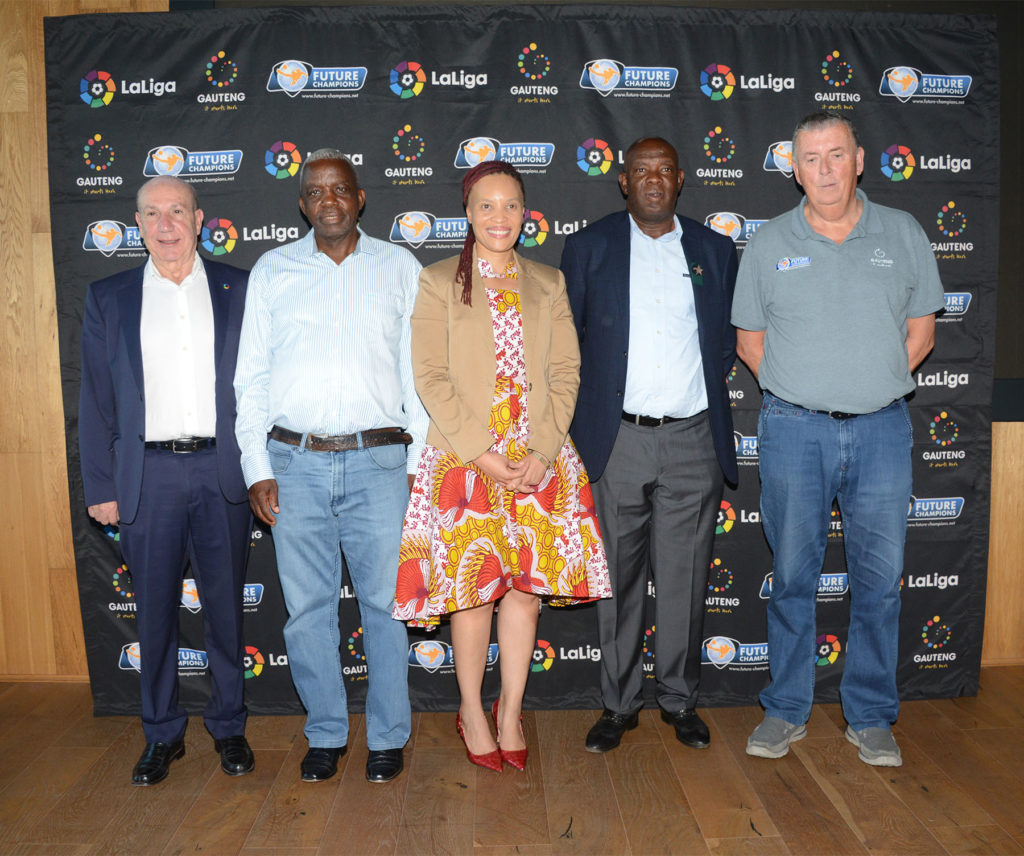 For further information, please visit:
http://facebook.com/futurechampions
http://instagram.com/FutureChampsU17